QUALITY. TRUSTWORTHY.
PEACE OF MIND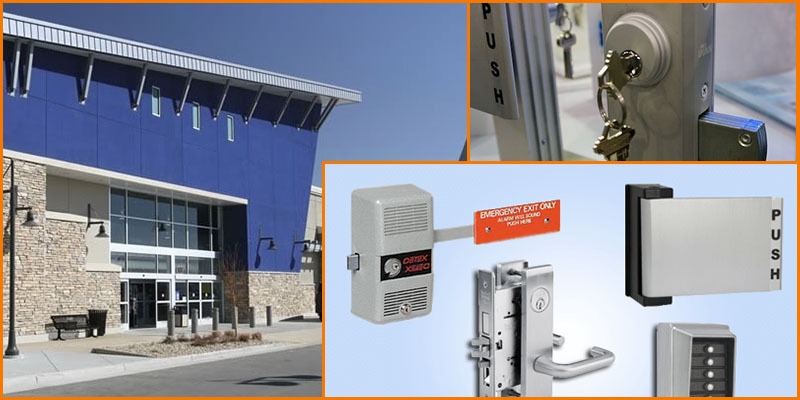 TEXARKANA'S
BEST LOCKSMITH
At Advanced Locking Systems, our mission is to make a positive difference in the lives of our customers by helping them secure their property and providing peace of mind with top-notch locksmith services. We're committed to staying up to date with the latest techniques, technologies, strategies, innovations, and products in an effort to provide insightful solutions that meet our customers' needs in various markets — industrial, commercial, banking, and residential. Our core value is a firm belief that there's nothing more important than gaining and keeping the trust of our customers, and we take pride in our reputation as being a valuable asset to them as much as they are to us.
Thank you for trusting Texarkana's best locksmith! We also proudly serve surrounding areas in Arkansas, including Ashdown, Nashville, and Magnolia, as well as additional areas in Texas — Atlanta, Queen City, Mount Pleasant, and New Boston.
YOU CAN RELY ON

OUR SERVICES
From home to work and everywhere between, Advanced Locking Systems has you covered! We offer a wide range of locksmith services for our customers, but if you need assistance with a service that's not listed, just give us a call and we'll do our best to accommodate your needs.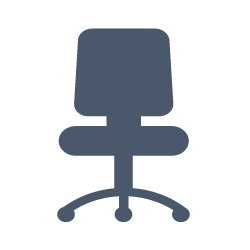 Commercial
All brands of hardware for sale
Locks rekeyed and serviced
Master key systems
High security and restricted key systems
Store front hardware installed and repaired
Stand-alone electronic and mechanical locks
Access control systems
Padlocks keyed to your building keys
Combination safe changes
Exit devices
Door closers
Interchangeable core systems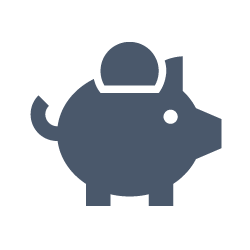 Banking
Safe deposit box sales and service
Customer and bank safe deposit box drills
Vault and safe combination changes
Combination and electronic locks installed and serviced
Push button lock sales and service
Teller station locks
Master key systems
High security and restricted keys and hardware
Commercial hardware – locks, exit devices, and closers
Store front door hardware and service
File cabinet and desk locks and keys
Key storage boxes
Door viewers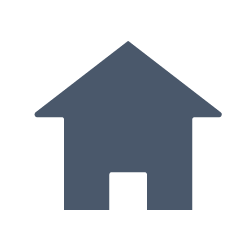 Residential
Name brand locks for sale
Locks rekeyed and repaired
High security and restricted key hardware
Residential push button locks
Combination changes and service on gun and home safes
Door viewers
Padlocks keyed to match house keys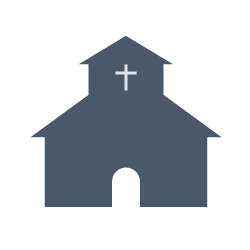 Churches
Restricted keys
High security keys
Master key systems
Locks rekeyed
Locks installed and serviced
Push button locks
Access control
Door closers
Exit devices
File cabinet and desk locks and keys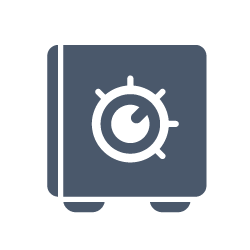 Safes
Safe sales and service (all brands)
Safe and vault door combination changes
Electronic keypad safe locks
Mechanical safe locks
Safes drilled
Depository safes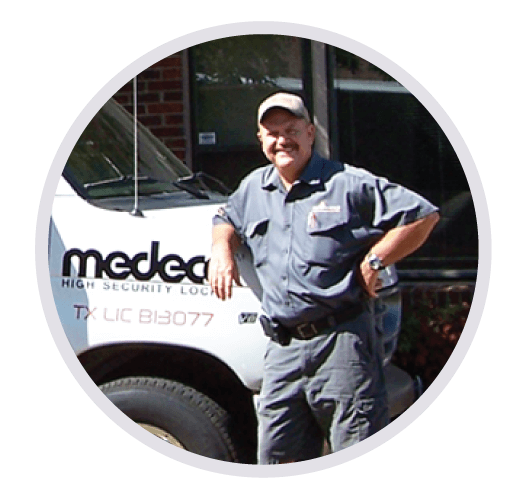 GET TO KNOW
PHIL NIXON
After graduating from Texas High School in 1972, Phil Nixon went on to study water safety at Texarkana College and later attended classes at Ocean Corporation Diving School in Houston, Texas. Phil began his career in the underwater construction industry as a diver for Taylor Diving Salvage, but later saw that he needed to pursue other options due to economic downturns in the oil industry at the time. It was important to him to find something he would love to do, and is now at a place in his career where he has garnered more than 40 years of experience as a locksmith.
...
Phil read a flyer about locksmithing and thought it would be something he would enjoy. Security had always played a large role in his life, growing up as the son of a Bowie County sheriff's deputy. He took all of the required courses and began his career as a locksmith in 1978 at Rolland Safe and Lock in New Orleans, Louisiana. He later moved to Denver, Colorado and went to work as general manager for a locksmith supply company there, but missed the hands-on part of the business.
In 1990, Phil moved back home to Texarkana and started Advanced Locking Systems. To this day, he looks forward to getting up and going to work every day. Phil thrives on providing safety and security to his customers and takes great satisfaction in the quality of his work.
In his off-time, Phil enjoys pursuing his hobbies, which include archaeology and photography. He has extensive knowledge of the Caddo Indians and has even worked with the State of Arkansas in excavations. Phil also enjoys flying Ultra Lite airplanes and was vice president of the Texarkana Ultra Lite Flyers for two of the five years that he was a member. His other hobbies include hunting, fishing, hand-loading, reloading, and competition rifle shooting.
Phil has been married to Chantel Nixon, a REALTOR® in Texas, for more than 23 years. Together, they enjoy traveling and spending time with family and friends.
"Phil uninstalled 59 key locks and installed 59 card locks in my motel in less time than estimated and under budget. What else can a business ask for from a vendor. Phil has done all my lock work for the past 20 years and he is the main 'go to' guy for our lock and key needs."
Joe C. (February 2018)
"You cannot ask for faster and better service. Installed all new locking system at our school district in one week. Very professional and detailed about work."
Brian S. (January 2016)
"No other company I would use. Excellent service and great people to work with!"
Michael M. (February 2018)
"Best locksmith ever. Excellent service from Phil! He is great; stands behind his work and product."
Lorie H., Lorie's Tax & Accounting Services
QUALITY-DRIVEN
RECOMMENDED PRODUCTS
As the most trustworthy locksmith in Texarkana, we insist on using only quality products to serve our customers' needs. We believe that when you make an investment in securing your property, you shouldn't settle for less than the best.
Let Advanced Locking Systems take the work out of securing your business. From exit devices by Von Duprin® to door closers by Norton®, let our expertise give you peace of mind for safety assurance. We are proud to work with the following brands:
Corbin Russwin
Schlage commercial
Sargent
Cal-Royal
Detex
Alarm Lock
AdamsRite
Falcon®
Yale
Mul-T-Lock®
Medeco
Master Lock
Marks USA
Von Duprin®
Jackson
Dor-O-Matic (Falcon)
We know what it takes to keep your home secure — and looking great, too. Give us a call today to discuss the latest about top-brand entry sets such as Schlage®, Baldwin®, and Kwikset®, as well as safes by American Security® and Hayman®. We are proud to work with the following brands:
Kwikset®
Schlage®
Baldwin®
American Security®
Guardall
Hayman
CONTACT US
TODAY
Thank you for your interest in Advanced Locking Systems! Please contact us at (903) 792-3602 for a quote or more information.